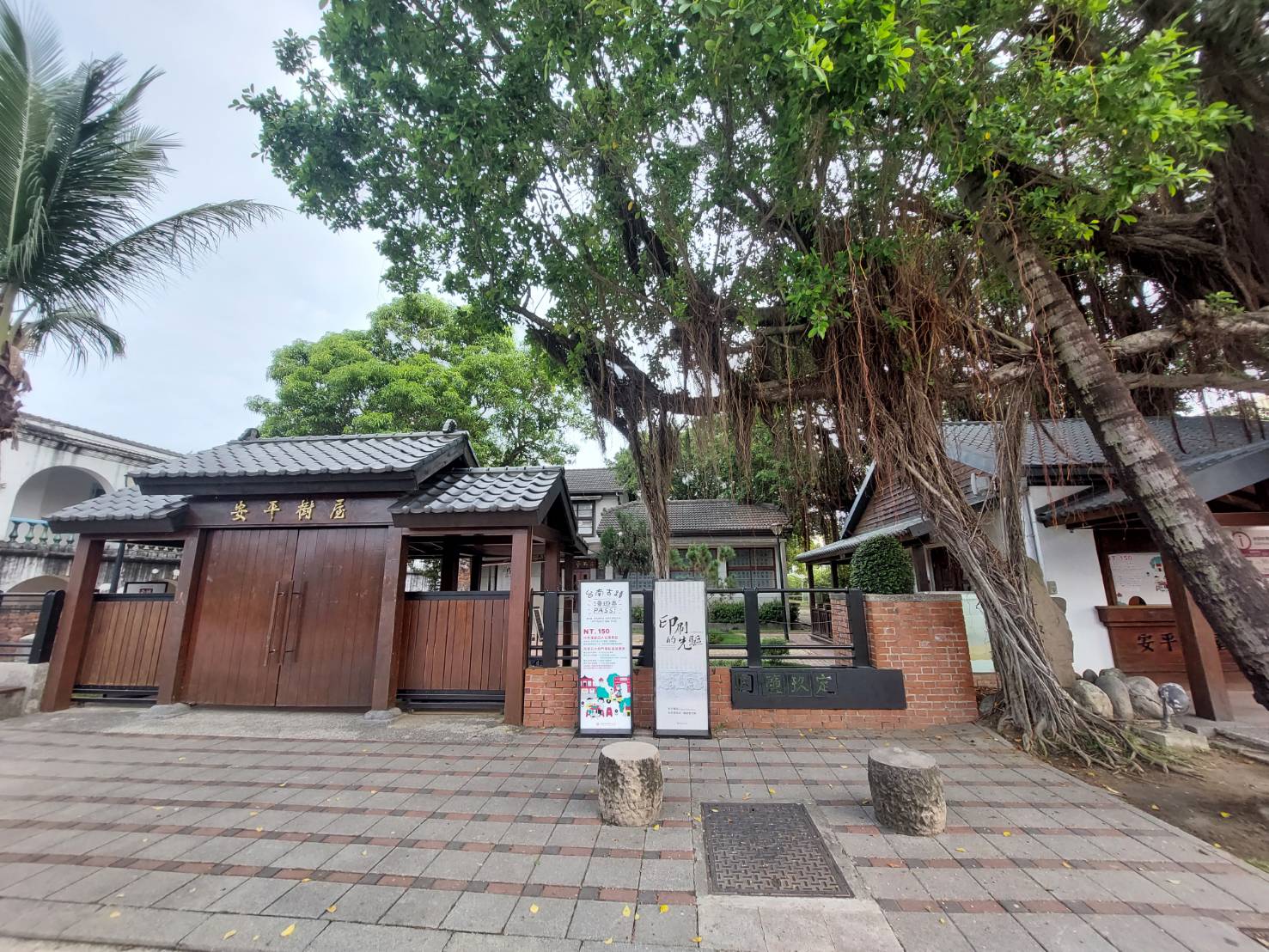 Anping Tree House was originally the warehouse of Tait & Co. Merchant House.
It was built around the end of the 19th century and the beginning of the Japanese occupation.
The tree house has been unused for 59 years.
According to the rumor, there are ghosts here,
and the locals don't dare get close.
Thus, the trees grow here without disturbance.
After being refurbished and renovated,
it was opened to tourists in 2004 as the "Anping Tree House."
The tree house appears to be surrounded by trees.
The aerial roots of the banyan tree can be seen on the wall,
and towering treetops also become the roof,
forming a marvelous scene where natural trees and artificial warehouses coexist.
Today, people are allowed to walk through the tree house freely,
and step on the wooden planks to see some squirrels and birds in the treetops.
If you are tired from walking, you can take a break in the Tree House coffee shop
and enjoy the beautiful scenery of Tainan while eating ice cream.